HIGH ON ZEN. MEDITATION FOR EVERYONE
High on Zen is your place to go to if you want to experience meditation as fun and lighthearted. Guided by me, Noémie Causse, meditation teacher from Berlin with roots in Southern France.
I help people establish a regular practice that suits their lifestyle and life choices, reaching a relaxed and serene state – High on Zen – in the best possible way.
Meditation makes our lives richer. It grounds us and can help us to feel more connected to ourselves. It makes us calmer, more focused, healthier and happier.
Numerous international studies prove that regular meditation has a positive effect on the brain. It lowers our stress level, strengthens our resilience and our immune system.
Meditation
can be integrated
into every life.
You are right with me, if you …
are looking for more serenity and want to quiet the monkey mind.
have been interested in meditation for a long time but have not yet managed to establish your own regular practice.
are open to experimenting with different methods.
are ready to engage on a journey to your self.
WHY MEDITATE?
Because meditation is simply good for you. It makes our lives richer, adds colour and intensity to them. It helps us through difficult times, gives us grounding and can help us to feel more connected to ourselves. It makes us calmer, more focused, healthier and happier.
Need more arguments? Scientific proof? No problem. Numerous international studies prove that regular meditation has a positive effect on the brain! They show that meditation can lower our stress level, strengthen our resilience and our immune system.
CHOOSE YOUR PATH TO ZEN
Meditation doesn't necessarily have to be spiritual or esoteric.
Rather, it's about dropping the constant judgment and being present and mindful in the here and now.
SOME ARGUMENTS FOR THOSE WHO LIKE HARD FACTS …
Better performance & concentration
Stronger immune system
Decreased anxiety
Lower susceptibility to migraines
Better stress management & mental resilience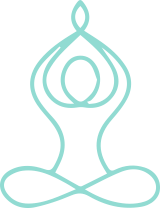 Increased sense of happiness
Less inflammatory reactions
Increased creativity & mental flexibility
Decreased release of the stress hormone cortisol
Slower aging
MY STYLE OF MEDITATION
No one has to sit motionless until their legs and feet fall asleep. It's okay to move and be comfortable. Meditation can be an easy, light-hearted and light-footed experience.
I'm not a Zen master or Buddha, and you don't have to be either. You can meditate and be mindful and at the same time lead an urban, modern life.
In my sessions, I combine classical silent meditations with more active types involving the whole body. You will also get to know methods of pranayama breathwork and mindfulness-based stress reduction (MBSR).
WHY MEDITATE WITH PERSONAL GUIDANCE?
GUIDANCE
Especially for beginners, it is important that an experienced expert introduces them to the novel and unknown world of meditation and assists them with clear instructions.
CONFIDENTIAL
I provide a safe space where participants can contact me with questions.
TARGETED
I can adapt my offer to participants' needs and target issues such as stress, chronic fatigue, anxiety, etc.
PERSONAL
You feel more personally connected to a real person than to an app, for example. A relationship of trust is established, and you are more encouraged to meditate regularly and stick with it. This contributes significantly to the health-promoting effects of meditation to fully unfold.

HAPPY CUSTOMERS
Through Noémie, I found my way to meditation. The morning sessions are the perfect start for the day and even make me forget headaches or upcoming exhausting appointments. For at least these 30 minutes a day, you are connected to yourself and only yourself – a wonderful experience.
Meditation with Noémie is worth every second of your time because she picks you up right where you are and grounds you. She stands with both feet firmly in life and, at least for the time of the meditation, so do you.
I thought I had already practised many impressive chakra meditations, but when Noémie guided me through my chakras, this opened up whole new doors to my inner being.
With her cheerful and profound way, Noémie creates wonderful spaces to dive into. Her meditations leave enough space for your individual explorations, so that you can get in touch with yourself. She mixes different techniques from different traditions, so you won't fall into a routine. To meditate with Noémie awakens the curiosity to dive deeper into the infinitely surprising and inexplicable wonder we call life.
Meditating with Noémie is like a journey into another sphere. She playfully guides you through the different phases of the meditation while being completely authentic. She radiates a lightness which allows you to simply let go into the meditation. Thank you for the beautiful experience.
I luckily got to join the Vipassana meditations lead by Noémie in Greece. Her detailed instructions, enthusiasm, light sweet playful attitude, her physical and energetic presence made all the hours that I meditated with her pleasurable and very powerful …
Meditations instructed by Noémie are an enjoyable experience. Her charming presence makes it easy to follow the instructions. In case you tend to take meditation too serious or you want to make first meditation experiences this is for you. Noémie is dedicated and light which makes it easy to let go.
Noémie has the gift of guiding you with lightness and depth. Thanks to her, meditation is a real pleasure, an awakening of the senses, a connection to parts of oneself that we tend to forget… Thank you very much Noémie!