Meditation courses
A meditation course is a beautiful opportunity to dive even deeper into a topic than in the open classes.
Maybe you are a beginner and would like to discover meditation for the first time in a protected setting? Are curious about the active meditations or do you want to explore what else is there apart from mindfulness-based meditation techniques? Then you've come to the right place!
The courses will be held online via Zoom in small groups with a maximum of 10 participants.
If you are interested in one of the courses or have any questions, please send me an email.
Meditation for beginners
(4 weeks)
A class for curious meditation beginners, a balanced mix of "theory" and lots of practice.
In 4 sessions of 45 minutes each, you will learn the basics of mindfulness, various meditation techniques and simple pranayama exercises that will help you find your way into inner stillness. You'll get plenty of opportunity to make your own experiences and to practice cultivating a calm, open state of non-grasping and non-judgement, together with others.
There is room for your questions and I will also share tips for your own practice that you can apply independently between sessions.
This course requires no previous knowledge or experience.
4 dates (1 x per week)
What you get: 4 sessions of 45 minutes each, recording and additional information.
Investment: 49,00 €
Start: Thursday March 10, 2022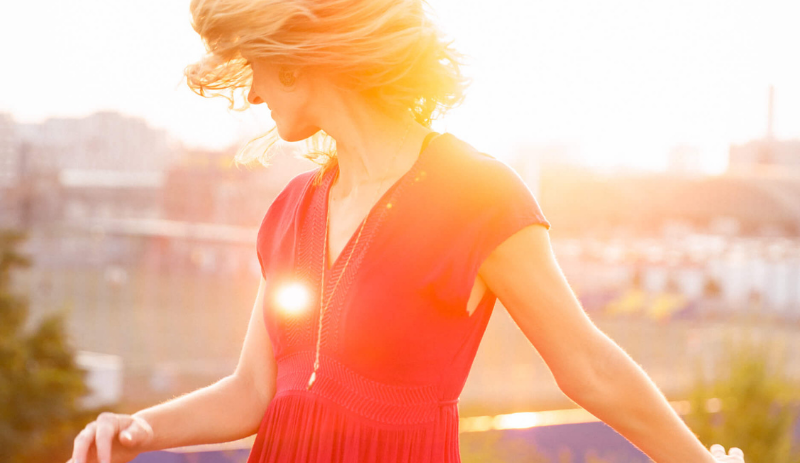 Active meditations
(4 weeks)
For those who think they cannot sit still.
Most active meditations are practised to music and include the whole body. Others work strongly with the breath. The active part is followed by a silent ending, allowing us to become "the witness" of our inner worlds.
They aim at helping us to move out of our busy mode and into stillness (more easily). Through increased breath (breathwork), certain movements and sounds (shaking, dancing, humming etc.) we can shake off the layers we carry with us. This way, we can free ourselves from the masks that morality, education and society impose on us. Freed from these conditionings, we can get to know ourselves as we really are.
4 dates (1 x per week)
What you get: 4 sessions of 60 – 75 minutes each, recording and additional information.
Investment: 55,00 €
Start: Thursday April 7, 2022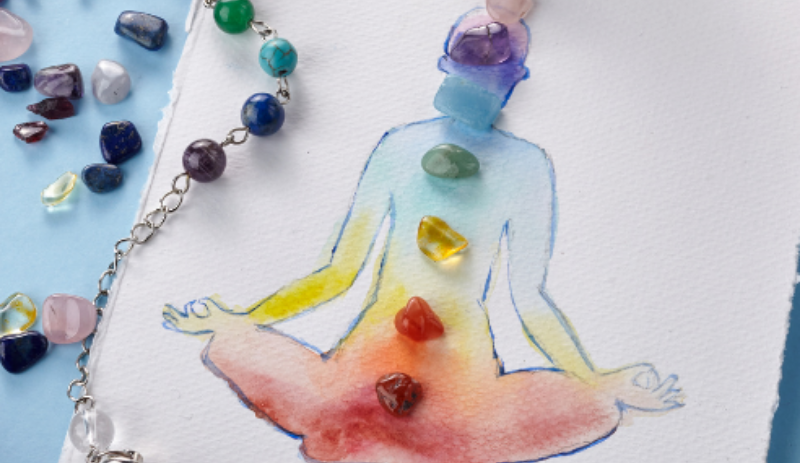 Mixed Meditations
(4 weeks)
There is a lot to discover apart from classic mindfulness-based techniques or even active meditations!
In this course, I will introduce you to the chakras and we will explore other forms of meditation using sounds and movement. We practice a beautiful chakra balancing meditation, the so-called Soul Sync meditation, a walking meditation and combine meditation with pranayama.
This course is an invitation to dive into some more spiritual approaches, to experiment with manifestation and intention, but also with your body and its senses. It's the perfect course for everyone who is curious and open to experimenting a little further.
4 dates (1 x per week)
What you get: 4 sessions of 45 – 60 minutes each and additional information.
Investment: 52,00 €
Start: Thursday May 5, 2022
Meditate with your tribe!
You are a group of friends or colleagues who would like to meditate together? And now all you need is an experienced facilitator to guide you?
Get in touch with me and together we will find the right setting!