HIGH ON ZEN. MEDITATION FOR EVERYONE
High on Zen is your place to go to if you want to experience meditation as fun and lighthearted. Guided by me, Noémie Causse, meditation teacher from Berlin with roots in Southern France.
I help people establish a regular practice that suits their lifestyle and life choices, reaching a relaxed and serene state – High on Zen – in the best possible way.
Meditation makes our lives richer. It grounds us and can help us to feel more connected to ourselves. It makes us calmer, more focused, healthier and happier.
Numerous international studies prove that regular meditation has a positive effect on the brain. It lowers our stress level, strengthens our resilience and our immune system.
Meditation
can be integrated
into every life.
You are right with me, if you …
are looking for more serenity and want to quiet the monkey mind.
have been interested in meditation for a long time but have not yet managed to establish your own regular practice.
are open to experimenting with different methods.
are ready to engage on a journey to your self.
WHY MEDITATE?
Because meditation is simply good for you. It makes our lives richer, adds colour and intensity to them. It helps us through difficult times, gives us grounding and can help us to feel more connected to ourselves. It makes us calmer, more focused, healthier and happier.
Need more arguments? Scientific proof? No problem. Numerous international studies prove that regular meditation has a positive effect on the brain! They show that meditation can lower our stress level, strengthen our resilience and our immune system.
CHOOSE YOUR PATH TO ZEN
Meditation doesn't necessarily have to be spiritual or esoteric.
Rather, it's about dropping the constant judgment and being present and mindful in the here and now.
SOME ARGUMENTS FOR THOSE WHO LIKE HARD FACTS …
Better performance & concentration
Stronger immune system
Decreased anxiety
Lower susceptibility to migraines
Better stress management & mental resilience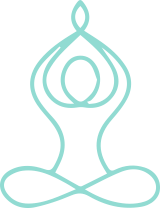 Increased sense of happiness
Less inflammatory reactions
Increased creativity & mental flexibility
Decreased release of the stress hormone cortisol
Slower aging
MY STYLE OF MEDITATION
No one has to sit motionless until their legs and feet fall asleep. It's okay to move and be comfortable. Meditation can be an easy, light-hearted and light-footed experience.
I'm not a Zen master or Buddha, and you don't have to be either. You can meditate and be mindful and at the same time lead an urban, modern life.
In my sessions, I combine classical silent meditations with more active types involving the whole body. You will also get to know methods of pranayama breathwork and mindfulness-based stress reduction (MBSR).
WHY MEDITATE WITH PERSONAL GUIDANCE?
GUIDANCE
Especially for beginners, it is important that an experienced expert introduces them to the novel and unknown world of meditation and assists them with clear instructions.
CONFIDENTIAL
I provide a safe space where participants can contact me with questions.
TARGETED
I can adapt my offer to participants' needs and target issues such as stress, chronic fatigue, anxiety, etc.
PERSONAL
You feel more personally connected to a real person than to an app, for example. A relationship of trust is established, and you are more encouraged to meditate regularly and stick with it. This contributes significantly to the health-promoting effects of meditation to fully unfold.

HAPPY CUSTOMERS
Durch Noémie habe ich den Weg zur Meditation gefunden. Die Morgensessions sind der perfekte Start in den Tag und lassen mich sogar Kopfschmerzen und bevorstehende anstrengende Termine vergessen. So ist man wenigstens 30 Minuten am Tag ganz bei sich und nur bei sich – eine wundervolle Erfahrung.
Meditation mit Noémie ist jede Sekunde Deiner Zeit Wert. Sie holt Dich da ab, wo Du gerade bist. Sie steht mit beiden Füßen fest im Leben und mindestens für die Zeit der Meditation tust Du das auch.
Ich dachte, ich hätte schon viele beeindruckende Chakren-Meditationen praktiziert, aber die Praxis von Noémie eröffnete mir noch mal ganz neue Tore zu meinem inneren Sein. Ich fühlte mich gleich sehr wohl in ihrer Präsenz und mir ihrer Art, den Raum zu halten; getragen von ihrer aufmerksamen und doch kraftvollen Energie. Ich konnte ganz einfach loslassen, was mir half mein Energiesystem auszudehnen und die Schwingung meines Körpers zu erhöhen. Ein voller Energie pulsierender Körper und das leichte Gefühl von Schweben entließ mich aus dieser Stunde. Vielen Dank liebe Noémie für diese tolle und intensive Erfahrung.
Mit ihrer heiteren und zugleich tiefgründigen Art kreiert Noémie wunderbare Räume, in die man gern hinein taucht. Ihre Anleitungen lassen dem eigenen Forschergeist genug Raum um sich selbst auf die Spur zu kommen. Sie kombiniert unterschiedliche Techniken verschiedener Traditionen, so dass sich keine Routine einstellt. Mit Noémie zu meditieren weckt die Neugier immer weiter und tiefer hinein zu tauchen in dieses unendlich überraschende und unerklärliche Wunder namens Leben.
Meditieren mit Noémie ist wie eine Reise in eine andere Sphäre. Sie leitet dich spielerisch durch verschiedene Phasen der Meditation. Dabei ist sie ganz authentisch und bringt eine Leichtigkeit mit, durch die du dich einfach fallen und auf die Meditation einlassen kannst. Merci für das schöne Erlebnis.
Ich hatte viel Freude an den Vipassana-Meditationen unter Noémies Leitung in Griechenland. Ihre detaillierten Anweisungen, ihr Enthusiasmus, ihre leichte und spielerische Einstellung, ihre physische und energetische Präsenz machten diese Meditationen zu einem sehr kraftvollen Vergnügen ...
Durch Noémies charmante Präsenz und Leichtfüßigkeit wird es ganz leicht, den Anweisungen zu folgen und loszulassen. Wer Meditation bisher zu ernst genommen hat oder erste Meditationserfahrungen sammeln möchte, ist bei ihr genau richtig.
Noémie gelingt es, Dich mit Leichtigkeit und Tiefe zu führen. Diese Gabe macht das Meditieren mit ihr zu einem wahren Vergnügen. Die Sinne erwachen, man spürt eine Verbindung zu Teilen seiner selbst, die wir manchmal vergessen … Vielen Dank, liebe Noémie!
Through Noémie, I found my way to meditation. The morning sessions are the perfect start for the day and even make me forget headaches or upcoming exhausting appointments. For at least these 30 minutes a day, you are connected to yourself and only yourself – a wonderful experience.
Meditation with Noémie is worth every second of your time because she picks you up right where you are and grounds you. She stands with both feet firmly in life and, at least for the time of the meditation, so do you.