1:1-COACHING: YOUR PATH TO MORE CLARITY, INSPIRATION & SELF-EFFICACY
Does it feel like you're somehow not getting anywhere? Have you lately been feeling stuck, limited and stagnant or not really in control of things? Do you know or have an idea of where you want to go, but don't really know where to start? Would you like to gain some clarity and have more space for your creativity to flourish? A space where you can dream, where your ideas and visions can unfold? Do you wish for someone completely unbiased to listen to you without any judgement, occasionally asking all those questions that you do not dare to ask yourself?
If you have answered yes at least once, coaching might be just what you need right now. In my 1:1 individual sessions, I will listen and use targeted methods to gently give you that last nudge you're still missing to tap into your very own knowledge and connect with your intuition. Because everything you need is already within you, even if right now you may not be able to see or recognise it. Yet. Together, we will lift the veils that cloud your view and question deeply anchored old beliefs that limit and hinder you in your personal development.
CHOOSE THE 1:1 COACHING MODEL THAT SUITS YOU
I work holistically, which means that we will include all areas of life in the coaching – because all areas of your life are interconnected. Change or stagnation, just as free flow in one area therefore always also affects all other areas in your life.
I also incorporate methods from the field of meditation and Pranayama breathwork into the sessions: Each session begins and ends with a meditation that guides you into and out of the space and the particular coaching situation. If you would like more of this, we can talk about it. Or you can have a look at my offer for individual meditations right here.
QUICK-FIX SINGLE SESSIONS
For urgent cases, if you want to test the format first or if you don't (yet) want to engage in a regular multi-step process, you can book a single session. Of course, you can always top up afterwards and book either the package or another single session.
Duration of the session: 90 minutes
Investment: 120 EUR
UNBLOCK THE BLOCKAGES (PACKAGE OF 5)
This is for you if you already know that you want to "work" in depth and that one session is not enough. Many things in life take time. Five sessions are a good start and a nice framework for a sustainable process support, allowing some time for exploration.
Duration of sessions: 1st session 90, then 75 minutes
Investment: Package price of 470 EUR
THIS OFFER IS AN ONLINE COACHING, ALL SESSIONS TAKE PLACE ON ZOOM.
EVERYTHING DISCUSSED IN THE COACHING IS TREATED STRICTLY CONFIDENTIAL.
EVERYTHING IS ALREADY WITHIN YOU ...
… I only help you to become aware of it and to find your way (back) to your clarity and your own power.
Through my training as a life coach and many years of experience in personal development through mindfulness and meditation, I can intuitively create and hold the space in which you find the answers to your questions, can gain new courage and reconnect with the power that lies dormant in you, empowering you to take the next steps towards a more creative and self-determined life.
I can't wait to get to know you and look forward to our collaboration and the development leaps we will take together!
"Noémie has the gift to open new spaces, revisit old ones and helps to explore them in the most gentle and safe way. After our sessions I felt truly seen, heard and nourished. She sparked so much curiosity and joy to gently reconnect with parts of myself that got lost in daily life.
Noémie starts and ends her sessions with breath & body work and meditation which were a game changer for me as it allowed me to transition smoothly from the daily attachments to myself and figure out what's really important. She guides with grace and kindness and has the strength to hold me accountable to pursuing my work and exercises. Her style is very professional, calm, enlightening but also challenging at the right amount. I instantly felt Noémie's broad expertise, her own curiosity and life experience.

I feel more vibrant and alive after the coaching but also softer and lighter. Noémie helped me to remember what brings me joy and strengthened the connection to my younger self."
– Sandy B.
WHO I AM AND HOW I WORK
Hi, I'm Noémie, 41 years old, German-French from Berlin. I'm a meditation teacher and life coach, but also a copywriter and translator. In terms of human design, I'm a projector with emotional authority. In terms of chakras, I'm a second-chakra type. I'm open-minded, empathic and people say that I am a good listener. I can be serious when the situation calls for it, just as I love to be silly and playful at other times.
In the past few years, I went through three coaching processes myself which have helped me in tricky situations and made me rise above myself. For this reason alone, I firmly believe in the power of coaching for personal development and think everyone should try it at least once in their life.
To me, coaching can be just as transformative as meditation. That's why I incorporate elements of meditation and pranayama breathwork into my coaching. These practices form the framework of the sessions: each session begins with a grounding meditation and ends with a meditation or breathing exercise to let go and integrate.
Why do I love coaching? There is little that triggers me more than the feeling that in a conversation, my counterpart is not actually interested or distracted, doesn't really listen, doesn't ask questions but always counters with their own anecdotes. What I find incredibly fulfilling, on the other hand, is when I can give my counterpart exactly what I so dearly cherish: undivided and non-judgemental attention and the space and time I need to unfold and grow. And that is exactly what coaching is.
Coaching means active, emphatic and non-judgemental listening without pouring in your own story or opinions. The focus is always 100% on the coachee (you), while I, as a coach, am there to listen, ask questions and hold the space for you. This way you can come up with the answers all by yourself.
And that's when the magic happens: things clear up, and blockages or problems dissolve (into thin air). Issues that you thought you had already overcome may come up again … but have no fear: from a distance, many things seem less dramatic, scary and quite manageable and actually this is your chance to work through them and free yourself from your past and old patterns.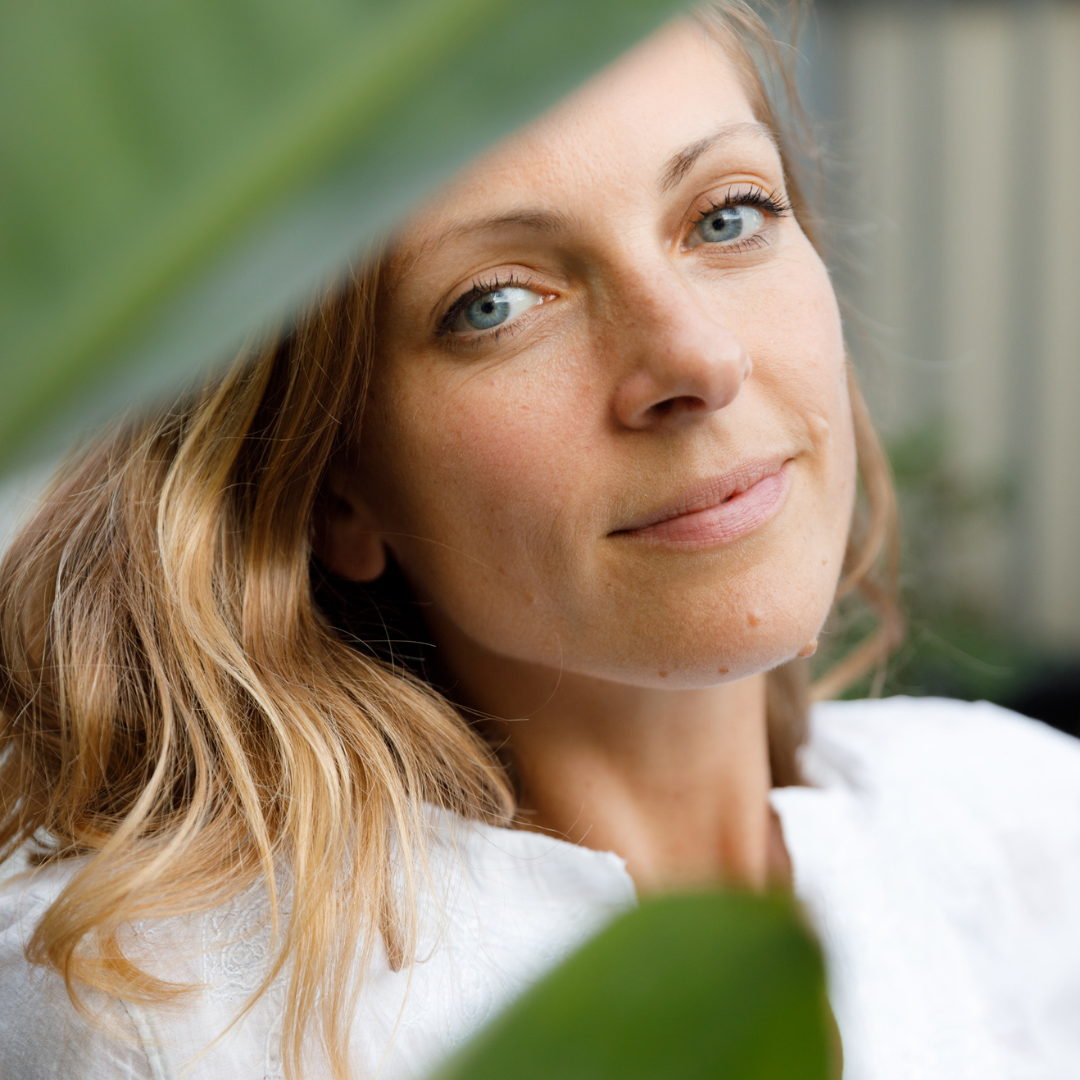 Disclaimer:
My offer does not replace a doctor, naturopath or psychiatrist.
I do not issue any diagnoses and also do not give any healing promises.